O Conselho Consultivo Científico
---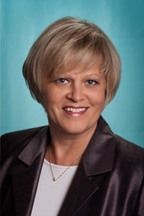 Mira Gadzala, Professora Doutora

Dra. Gadzala entra na empresa Stemtech para liderar as iniciativas da empresa em pesquisa e desenvolvimento ao longo da nossa segunda década. Ela integrou a empresa depois de cinco anos como presidente e fundadora da BioCell RejuvenationTM, uma empresa da Florida que fornece empresas de desenvolvimento de vitamina, ginásios e clínicas alternativas, com análises científicas e programas de bem-estar personalizados para a revitalização e o equilíbrio das funções biocelulares e metabólicas para atender às exigências do corpo e combater as doenças. Dra. Gadzala será uma formuladora de produtos importante para a Stemtech e supervisionará todas os estudos clínicos atuais e futuros.

Ela tem 25 anos de experiência prática em pesquisas biomédicas, ortomoleculares e medicina celular, e conhecimentos especializados no desenvolvimento e na promoção de novos conceitos de investigação para linhas de produtos dietéticos. Dra. Gadzala é autora de várias brochuras, manuais e artigos publicados nos EUA e na Europa.

Atualmente, ela é reconhecida como um médico alternativo certificado e titular de diplomas avançados em medicina alternativa e saúde ortomolecular, Dra. Mira Gadzala obteve em doutorado em Nutrição Holística com honras em 2004 e um Mestrado em biologia celular em 1976.

Ela é uma oradora pública reconhecida e concluiu um treinamento especializado em toxicologia e farmacologia, nutrição clínica, desenvolvimento humano holístico, cura e bem-estar da mente/do corpo, perspetivas oriental e ayurvédica, e cursos de nutrição focalizados no envelhecimento, sistema músculo-esquelético, mulheres e crianças e cura nutricional.

---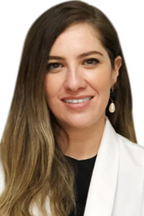 DR. LIZETTE LEOS LÓPEZ

Dr. Leos joined Stemtech's scientific team in 2017 to bring her expertise and knowledge in the areas of medicine and biophysics. Graduated as a surgeon and midwife at the Guadalajara Lamar University, she's been a member of the Biophysics Research Center of an important company in Guadalajara, Mexico, and has also provided advice to sales distributors on medicine and nutritional supplements.

Dr. Leos has an important field experience especially in the area of maternity. Additionally, thanks to her communication abilities, she's an experienced lecturer and has shared her knowledge in radio, television and medical articles.

Aware of the importance of well-being and innovation —two pillars of the Stemtech philosophy—, Dr. Lizette Leos is the latest addition to our board of scientific advisors.

---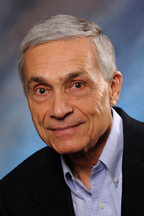 Yury Kronn, PhD

Yury Kronn is a world renowned research scientist, inventor, theoretician, Human Rights activist and organizer. Dr. Kronn was educated at one of the world's premier schools in the area of the physics of nonlinear vibrations, Gorky University (former USSR), and earned his Post Doctorate degree at Russia's leading Research Institute, Lebedev's Institute of Physics, Moscow.

Kronn was one of the leading researchers and theoreticians heading-up research on high frequency electromagnetic vibrations, laser physics and nonlinear optics. He was a lecturer and Adjunct Professor of Moscow University, Physics and Technical Institute. He taught Bachelor and Doctorate students in a variety of courses in nonlinear optics, quantum electronics and quantum mechanics. He has been dedicated to researching and refining these applications and to advancing the understanding of subtle energies. He is the pioneer who headed up the team that developed Vital Force Technology™


---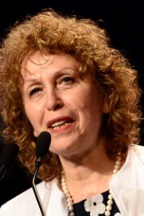 Fani Martinova, MD, PhD

Dr. Fani Martinova has earned a medical degree and two post graduate degrees specializing in transfusion medicine, clinical immunology and immunogenetics in Sofia, Bulgaria. She has over 290 scientific publications and is a university professor providing courses in emergency medicine. Dr. Martinova is working on clinical studies for Stemtech's advanced formula products.

---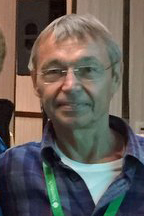 Igor Nazarov, PhD

Dr. Igor Nazarov, fluent in 5 languages, has over 30 years of professional experience combined with an extensive 20-year educational background around the world, which has led to being published in over 30 articles. With a Masters in Experimental Nuclear Physics, and a PhD in Chemical Physics from the famous Moscow Institute of Physics and Technology, Dr. Nazarov works closely with Kronn on subtle energy technologies used exclusively in Stemtech products.

---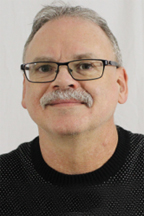 Robert Jackman, PhD

Dr. Robert L Jackman has Food Science degrees from the University of British Columbia and the University of Guelph (MSc, PhD). As a Postdoctoral Fellow at ORTECH and Research Associate and Adjunct Professor at the University of Guelph, he authored or coauthored over 25 peer-reviewed journal articles, 6 book chapters, and several Records of Invention.

He has been providing Research & Development and technical support services to the Food and Natural Products industries since 1996, and for Stemtech since 2010, being responsible for the Company's site and product licensing in Canada, and assisting with its product registrations in other countries in which Stemtech operates around the world.


---