A Equipa da Direção
---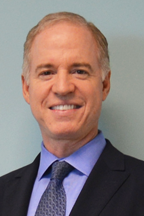 Ray C. Carter, Jr.

Presidente e CEO

Com mais de 20 anos de experiência no ramo da venda direta e do marketing. Ray Carter é considerado um líder no setor. É conhecido por suas capacidades em criar sistemas comerciais frutuosos e implementar estratégias comerciais significantes no mercado de produtos de grande consumo.

A grande experiência de Ray nas empresas privadas torna-o um especialista de todos os aspetos da gestão de empresas com uma atenção especial no desenvolvimento de produtos, o aprovisionamento, a fabricação, a venda, o marketing, a administração de empresas e os sistemas de informação e de finanças. Ray é graduado em ciência da administração de empresas na universidade do Maine e recebeu um MBA (graduação em administração de empresas) de gestão com honras na universidade do Sul do New Hampshire.

Durante 17 anos antes da Stemtech ser fundada, em 2005, Carter focou-se em direcionar o crescimento em empresas de vendas diretas públicas e privadas, desde start-ups a empresas na lista Fortune 500, incluindo organizações globais de US $ 250 milhões. Ao longo de sua ilustre carreira, Carter demonstrou extraordinária visão e conhecimento de negócio, abrangendo todos os aspetos da gestão empresarial, incluindo o desenvolvimento de produtos, compras, produção, vendas e marketing, administração corporativa, sistemas de informação e finanças.

Sob a liderança de Carter, a Stemtech cresceu de start-up a participante importante no cenário mundial, atualmente em vias de atingir vendas de mais de US $ 100 milhões. A empresa recebeu o prémio Rising Star da Associação de Venda Direta em 2009 e foi nomeada três vezes para a lista da Revista Inc. das empresas privadas com maior crescimento sediadas nos EUA (2010, 2013 e 2014).

Natural do sul de New Hampshire, Carter obteve um bacharelato em Administração de Empresas pela Universidade do Maine em 1985 e um mestrado em Gestão da Southern New Hampshire University em 1990.


---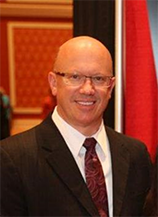 Darryl V. Green

Chairman

As a former President of GNC Nutrition, Mr. Green's demonstrated business acumen in our industry places him in a unique position to lead the Board of Directors of the Company, adding his strategic capabilities and leadership to take Stemtech to new levels of global achievement.

He is Founder and President of DVG Ventures & DVG Nutrition since 2014. He specializes in health and nutrition businesses and is a franchise strategist. For over 30 years, from 1983 – 2014, Mr. Green was with GNC Nutrition which included 20 years of corporate and franchise executive positions and over 10 years of various field positions encompassing all facets of retail operations across the United States.

As President of Domestic and Global Franchising, he played an instrumental role in driving GNC Holdings Inc. from a market cap of $1 Billion to over $3.7 Billion. During Mr. Green's tenure, he grew the business to over 3,000 locations in 53 countries, which led GNC Franchising to be the 7th most desired franchise in the world. In 2011, Mr. Green was part of the team that led the number one IPO of the year, helping the company raise an estimated $360 Million.

Mr. Green believes that Stemtech is poised to make tremendous strides in nutraceutical and cosmeceutical product development which will shape the future of the cellular nutrition marketplace. Mr. Green is very excited about the amazing infrastructure built and revolutionary stem cell technology developed at Stemtech, which will drive the Company to achieve record growth and become a major global player in the nutritional and personal care product industry in the coming years.

---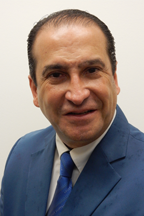 David Casanova

Vice President, Global Sales & Marketing

David brings over 30 years of experience in the direct selling industry with him to Stemtech. His strength is in creating highly motivated, customer-oriented teams worldwide. He began his career with Amway and he also worked as an executive with other major industry players such as Nuskin and Natura. David also has many years of start-up company experience, successfully growing organizations from the ground up.

David has lived and worked around the globe, with special talents and experience in growing the United States and Latin American markets. He excels at understanding and supporting field leaders with marketing initiatives to help them achieve high-performance levels.

---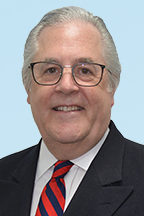 John W. Meyer

Vice-Presidente - Operações Globais

John Meyer tem mais de 35 anos de experiência de negócios nas áreas de logística, produção, gestão de cadeias de aprovisionamento, informática, gestão e gestão de projetos. Está na Stemtech desde 2006.

Antes de se juntar à Stemtech, John esteve na Shaklee and Arbonne e trabalhou ainda durante dez anos na Menlo Worldwide Logistics em projetos de operações globais com empresas da lista Fortune 100, tais como a HP, Nike, Intel, IBM, NCR e Slimfast, entre outras. John obteve um bacharelato e um mestrado na Universidade de São Francisco.

---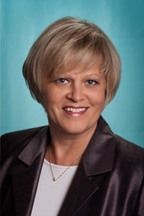 Mira Gadzala, Professora Doutora

Vice-presidente Sênior/Pesquisa & Desenvolvimento

Dra. Gadzala entra na empresa Stemtech para liderar as iniciativas da empresa em pesquisa e desenvolvimento ao longo da nossa segunda década. Ela integrou a empresa depois de cinco anos como presidente e fundadora da BioCell RejuvenationTM, uma empresa da Florida que fornece empresas de desenvolvimento de vitamina, ginásios e clínicas alternativas, com análises científicas e programas de bem-estar personalizados para a revitalização e o equilíbrio das funções biocelulares e metabólicas para atender às exigências do corpo e combater as doenças. Dra. Gadzala será uma formuladora de produtos importante para a Stemtech e supervisionará todas os estudos clínicos atuais e futuros.

Ela tem 25 anos de experiência prática em pesquisas biomédicas, ortomoleculares e medicina celular, e conhecimentos especializados no desenvolvimento e na promoção de novos conceitos de investigação para linhas de produtos dietéticos. Dra. Gadzala é autora de várias brochuras, manuais e artigos publicados nos EUA e na Europa.

Atualmente, ela é reconhecida como um médico alternativo certificado e titular de diplomas avançados em medicina alternativa e saúde ortomolecular, Dra. Mira Gadzala obteve em doutorado em Nutrição Holística com honras em 2004 e um Mestrado em biologia celular em 1976.

Ela é uma oradora pública reconhecida e concluiu um treinamento especializado em toxicologia e farmacologia, nutrição clínica, desenvolvimento humano holístico, cura e bem-estar da mente/do corpo, perspetivas oriental e ayurvédica, e cursos de nutrição focalizados no envelhecimento, sistema músculo-esquelético, mulheres e crianças e cura nutricional.

---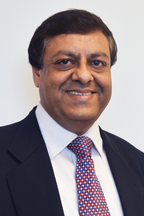 Anil Singh

V.P. - Finance / Global Controller

Anil oversees the Global Finance function at Stemtech and is based in the Florida World Headquarters. Anil is a Certified Public Accountant and a Chartered Accountant from England and Australia. Anil has served at Price Waterhouse Coopers, CPAs.

Anil has more than twenty years' experience in Financial Management. Prior to joining Stemtech, he held leadership positions with publicly listed and private companies in manufacturing and distribution. He has lived and worked in US, Australia, and England.

---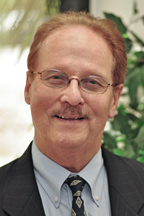 Don Karn

Vice-Presidente - Mercados Norte-Americanos

Com um espírito tenaz e perspicácia sobre o setor, Don Karn junta-se à equipa da Stemtech com quase três décadas de experiência em marketing em rede e vendas executivas; é mais conhecido pelo seu ímpeto e relacionamento de liderança. Um verdadeiro veterano nos setores da saúde, bem-estar e fitness, Don acredita convictamente em manter fortes relações entre a empresa e os Distribuidores em campo.

Antes de se juntar à equipa da Stemtech, o currículo de Don demonstrava já uma carreira impressionante na gestão de topo e em cargos de liderança, incluindo oito anos na Avon e mais de 10 anos na Shaklee, entre outros. A sua atração pela nossa empresa é devida ao compromisso da marca com inovações na nutrição e no marketing em rede.

Don tem um MBA do College of Business and Economics da Universidade Lehigh na Pensilvânia. É redator para a Networking Times e vive com a sua família em South Orange County, Califórnia. Don e a esposa, Miriam, têm cinco filhos adultos.

---
Svetlana Nedkovska

Managing Director Europe

Svetlana has over three decades of business experience in large international companies. Her experience in direct selling is an asset to Stemtech with more than 25 years at different managerial positions in leading companies in Europe. Svetlana joined the Stemtech Family in December 2010 as General Manager and later started to develop the East European markets and recently the Western Europe markets as well. Svetlana holds a Master's degree in Industrial Management and Master's degree in Organizational Psychology & Consulting. She is a Certified Mediator , an experienced business and organizational analyst and consultant. Passionate in what she does and believes in , she brings inspiration with her strong focus on the positive development for the Company and the community, also volunteering for charitable causes. Svetlana is fluent in English and Bulgarian, loves Russian too.

---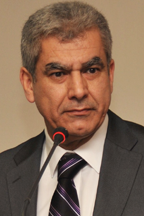 Bill V. Panopoulos

Director - Regional Sales & Marketing, Europe, Middle East & Africa.

Bill Panopoulos brings Stemtech his experience and expertise from 28 years in the Direct Selling profession. He helped start and successfully operate Nutrimetics, growing that company in 20 years to over 100,000 distributors who generated annual revenues of more than 36 million euros. Most recently, he was General Manager/Managing Director for Yves Rocher in Greece. At Stemtech, Bill is responsible to build and support our markets in Europe, the Middle East and Africa.

He is an accredited government-certified motivational speaker and coach who has trained over 60.000 sales people with programs focusing on sales and motivation. Bill is an inspirational leader with great people skills and management acumen and is a change agent who embraces the values of integrity, trust, respect and belief.

A Greek native who lived for 30 years in Australia, Bill is fluent in both English and Greek. He holds Masters degrees in Marketing, Business Administration and Human Resources and is a life member of the General Managers Association in Greece.

---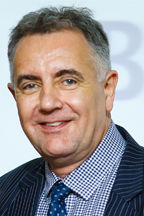 Ken Muir

Managing Director - Southeast Asia

Ken has been involved in the direct sales and training industry for nearly 30 years, the last ten mostly in countries in the Asia-Pacific region. At Stemtech, he has assumed responsibility for management and growth of our markets in Indonesia, Singapore, the Philippines, Thailand and in Malaysia, where he resides.

He acquired wide experience through executive and consulting positions with a variety of sales/distribution organizations in Asia and Australia/New Zealand, where he demonstrated particular talents in the areas of restructuring for growth, strengthening corporate collaborative relationships and developing training for personal and business development.

---