Het managementteam
---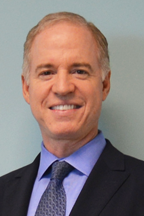 Ray C. Carter, Jr.

President en Chief Executive Officer

Met meer dan 20 jaar ervaring in direct sales en marketing wordt Ray Carter beschouwd als een leider op dit terrein. Hij staat bekend om zijn vermogen om succesvolle zakelijke systemen te creëren en belangrijke zakelijke strategieën te implementeren in de consumenten-productenmarkt.

De uitgebreide ervaring van Ray met private en publieke ondernemingen maakt hem goed thuis in alle aspecten van corporate management en dan vooral qua productontwikkeling, inkoop, productie, verkoop en marketing, bedrijfsadministratie, informatiesystemen en financiën. Ray heeft een Bachelor of Science in bedrijfskunde aan de Universiteit of Maine en studeerde cum laude af aan de Southern New Hampshire University met een Master of Business Administration in Management.

---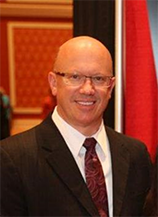 Darryl V. Green

Chairman

As a former President of GNC Nutrition, Mr. Green's demonstrated business acumen in our industry places him in a unique position to lead the Board of Directors of the Company, adding his strategic capabilities and leadership to take Stemtech to new levels of global achievement.

He is Founder and President of DVG Ventures & DVG Nutrition since 2014. He specializes in health and nutrition businesses and is a franchise strategist. For over 30 years, from 1983 – 2014, Mr. Green was with GNC Nutrition which included 20 years of corporate and franchise executive positions and over 10 years of various field positions encompassing all facets of retail operations across the United States.

As President of Domestic and Global Franchising, he played an instrumental role in driving GNC Holdings Inc. from a market cap of $1 Billion to over $3.7 Billion. During Mr. Green's tenure, he grew the business to over 3,000 locations in 53 countries, which led GNC Franchising to be the 7th most desired franchise in the world. In 2011, Mr. Green was part of the team that led the number one IPO of the year, helping the company raise an estimated $360 Million.

Mr. Green believes that Stemtech is poised to make tremendous strides in nutraceutical and cosmeceutical product development which will shape the future of the cellular nutrition marketplace. Mr. Green is very excited about the amazing infrastructure built and revolutionary stem cell technology developed at Stemtech, which will drive the Company to achieve record growth and become a major global player in the nutritional and personal care product industry in the coming years.

---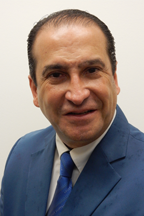 David Casanova

Vice President, Global Sales & Marketing

David brings over 30 years of experience in the direct selling industry with him to Stemtech. His strength is in creating highly motivated, customer-oriented teams worldwide. He began his career with Amway and he also worked as an executive with other major industry players such as Nuskin and Natura. David also has many years of start-up company experience, successfully growing organizations from the ground up.

David has lived and worked around the globe, with special talents and experience in growing the United States and Latin American markets. He excels at understanding and supporting field leaders with marketing initiatives to help them achieve high-performance levels.

---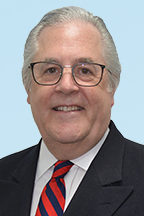 John W. Meyer

Chief Operating Officer

John Meyer heeft meer dan 27 jaar ervaring in de directe verkoopsector met expertise op het gebied van voeding en persoonlijke verzorgingsproducten. Voordat hij bij Stemtech kwam, werkte John als regionaal operations manager voor Shaklee Corporation.

Andere opmerkelijke ervaring in de sector is een functie als vicepresident logistiek bij MXM Essential Formulas en de functie van vicepresident logistiek bij Arbonne waar hij de logistieke activiteiten opnieuw ontwierp, een nieuw modern distributiecentrum plande, nieuwe softwaresystemen implementeerde en al het transport regelde voor een snel groeiend bedrijf. John behaalde zowel een bachelor als een master aan de University of San Francisco.

---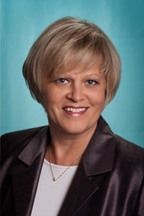 Mira Gadzala, Ph.D

Senior V.P. - Research & Development

Dr. Gadzala joins Stemtech to lead our company's initiatives in research and development through our exciting second decade. She comes to us after five years as President and Founder of BioCell Rejuvenation™, a Florida company that provided vitamin-development companies, fitness clubs and alternative clinics with scientific analysis and personalized wellness programs for the revitalization and balance of bio-cellular and metabolic functions to meet the body's requirements and fight diseases. Dr. Gadzala will be a key product formulator for Stemtech and will oversee all current and future clinical trials.

She has 25 years of hands-on experience in biomedical, orthomolecular and cellular medicine research, as well as expertise in developing and promoting novel research concepts for dietary product lines. Dr. Gadzala is also the author of a number of booklets, handbooks and articles published in The USA and Europe.

Currently a Board-certified Alternative Medical Practitioner and holder of advanced degrees in Alternative Medicine and Orthomolecular Health, Mira Gadzala achieved her Ph.D in Holistic Nutrition with Highest Honors in 2004 and her Master's Degree in Cell Biology in 1976.

She is an accomplished public speaker and has completed specialized training in toxicology and pharmacology, clinical nutrition, holistic human development, mind/body healing & wellness, oriental & ayurvedic perspectives, and courses in nutrition focusing on aging, the musculoskeletal system, women & children and nutritional healing.

---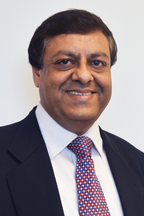 Anil Singh

V.P. - Finance / Global Controller

Anil oversees the Global Finance function at Stemtech and is based in the Florida World Headquarters. Anil is a Certified Public Accountant and a Chartered Accountant from England and Australia. Anil has served at Price Waterhouse Coopers, CPAs.

Anil has more than twenty years' experience in Financial Management. Prior to joining Stemtech, he held leadership positions with publicly listed and private companies in manufacturing and distribution. He has lived and worked in US, Australia, and England.

---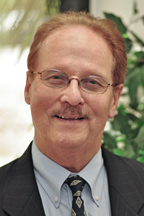 Don Karn

V.P. - Noord-Amerikaanse markten

Met een altijd aanwezige vasthoudende geest en een goed gevoel voor de branche, voegt Don Karn zich bij het Stemtech-team met bijna drie decennia aan ervaring in netwerkmarketing en executive sales; hij staat vooral bekend om zijn gedrevenheid en zijn leiderschap. Als echte veteraan in de gezondheids-, wellnesse en fitnesssectoren gelooft Don sterk in het handhaven van een sterke relatie tussen het bedrijf en de Distributeurs in het veld.

Voordat hij bij het Stemtech-team kwam, heeft Don een cv opgebouwd met een indrukwekkende carrière in senior management en directeurschappen waaronder acht jaar bij Avon en meer dan 10 jaar bij Shaklee. Hij voelt aangetrokken tot ons bedrijf door de inzet van het merk voor innovatie in stamcelvoeding en netwerkmarketing.

Don heeft een MBA van Lehigh University's College of Business and Economics in Pennsylvania. Don schrijft voor Networking Times. Don en zijn familie wonen in South Orange County, Californië. Don en zijn vrouw, Miriam, hebben vijf volwassen kinderen.

---
Svetlana Nedkovska

Managing Director Europe

Svetlana has over three decades of business experience in large international companies. Her experience in direct selling is an asset to Stemtech with more than 25 years at different managerial positions in leading companies in Europe. Svetlana joined the Stemtech Family in December 2010 as General Manager and later started to develop the East European markets and recently the Western Europe markets as well. Svetlana holds a Master's degree in Industrial Management and Master's degree in Organizational Psychology & Consulting. She is a Certified Mediator , an experienced business and organizational analyst and consultant. Passionate in what she does and believes in , she brings inspiration with her strong focus on the positive development for the Company and the community, also volunteering for charitable causes. Svetlana is fluent in English and Bulgarian, loves Russian too.

---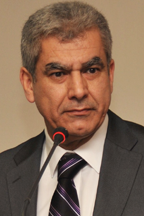 Bill V. Panopoulos

Director - Regional Sales & Marketing, Europe, Middle East & Africa.

Bill Panopoulos brings Stemtech his experience and expertise from 28 years in the Direct Selling profession. He helped start and successfully operate Nutrimetics, growing that company in 20 years to over 100,000 distributors who generated annual revenues of more than 36 million euros. Most recently, he was General Manager/Managing Director for Yves Rocher in Greece. At Stemtech, Bill is responsible to build and support our markets in Europe, the Middle East and Africa.

He is an accredited government-certified motivational speaker and coach who has trained over 60.000 sales people with programs focusing on sales and motivation. Bill is an inspirational leader with great people skills and management acumen and is a change agent who embraces the values of integrity, trust, respect and belief.

A Greek native who lived for 30 years in Australia, Bill is fluent in both English and Greek. He holds Masters degrees in Marketing, Business Administration and Human Resources and is a life member of the General Managers Association in Greece.

---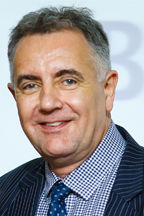 Ken Muir

Managing Director - Southeast Asia

Ken has been involved in the direct sales and training industry for nearly 30 years, the last ten mostly in countries in the Asia-Pacific region. At Stemtech, he has assumed responsibility for management and growth of our markets in Indonesia, Singapore, the Philippines, Thailand and in Malaysia, where he resides.

He acquired wide experience through executive and consulting positions with a variety of sales/distribution organizations in Asia and Australia/New Zealand, where he demonstrated particular talents in the areas of restructuring for growth, strengthening corporate collaborative relationships and developing training for personal and business development.

---